Cambodia Tours & Vacations
Cambodia Tours & Vacations
The Kingdom of Cambodia, an incredible place with incredible sights, is hiding many secrets. A visit to the wondrous Angkor temples is a must but don't forget other exciting destinations that contain thousands of interesting things waiting for you to discover like Phnom Penh or Sihanoukville. Take a look at some of Cambodia tour & vacation ideas below and you can tailor them to your taste.
Help Me Plan My Trip
Testimonials What Travellers Say!
4.9 stars based on 202 reviews
Cambodia Tours & Vacations
Total votes:
202
(
202
reviews)
Great trip to Vietnam, Laos and Cambodia My sister and I just returned from a 3 week tour of Vietnam, Laos and Cambodia, planned by Exotic Voyages. Everything went very smoothly. MP put together a great itinerary that allowed us to see the highlights in 3
...
Yvonne H Mission Hills, Kansas
20 Day SE Asia AMAZING tour We toured Chiang Mai, Thailand, Luang Prabang, Laos, Siem Reap, Cambodia and HaLong Bay, Vietnam. Absolutely amazing trip, start to finish. Tented camp, private dinner under the stars, private picnic lunch at secluded ruins with foot massages, day with elephants at
...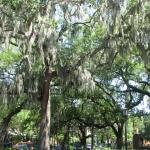 Review We had an amazing 2 weeks in Vietnam and Cambodia. Exotic Voyages was a 5 star experience. I highly recommend Ngoc Diep. Fantastic service! Visited August 2018 This review was originally posted on TripAdvisor
...
Edward Baton Rouge, Louisiana
"Honeymoon Trip to Thailand and Cambodia"    Our trip was absolutely amazing. One of the best vacations I have ever been on. Andy with exotic voyages did such a great job in helping us plan our trip. He was very attentive throughout the entire process and
...
Sam Hamadani Raleigh, North Carolina
In spite of the outlawing of religious affiliations under former governments, every aspect of life in Cambodia is influenced in a major way by Buddhism– including Brahamanistic and Animist practices.
Aspara dancers perform in the major cities wearing the costumes depicted on the bas reliefs of Angkor Wat temples using movements traditional to the way in which female spirits – called Asparas – are traditionally shown in temple carvings. Traditional, Buddhist, music is being revived and theatricals display the stories from the teachings.
Family units consist of parents and children rather than extended families, as you would see in other parts of the region. In rural areas, each family owns their own home and usually some land for farming rather than farming in a collectively owned plot.  The people are hardworking, independent and very kind.
In spite of the hardships that the entire nation has experienced for decades, the people of Cambodia rarely, if ever, complain of their circumstances and love doing business with tourists. Most young Cambodians speak English to some degree and the U.S. Dollar is the major form of currency.
When To Go
The best time to visiting Cambodia is during the dry season – from November to early April – when the temperatures average between 68F and 82F and second to that – from May to October with temperatures averaging 75F to 90F.
The rest of April and all of May see temperatures hover around 100F with high humidity. One note: April 13th through 15th is the New Year celebration and festivals of all types are to be found across the country– no matter how rural.
What to Do
Of course, touring the temples of Angkor Wat, which can take several days, is an absolute must do for any tourist. To add variety to your trip, here are some other things to do that you won't find anywhere else.
In Siem Reap:
Phare, the Cambodian Circus is performed nightly and is great fun. The performers use acting, music, dance and circus skills as part of each performance, telling stories of their culture.
If you don't want to merely watch the Aspara Dances, you can take lessons and show off your newfound talent when you return home. There are airboat tours, helicopter rides over the ancient temple complex, fly a 2-seater light plane or go up in a tethered helium balloon for an aerial view 200 ft. above Angkor Wat.
In Battambang:
The Tara Riverboat Cruises are one of the ways to tour a floating village and stop at the crocodile farm on the way. There are half-day cruises and a sunset cruise, which includes a 2-course meal and all beverages– including beer, wine and champagne.
Modulkiri Elephant Sanctuary Project in Sen Monorom offers a 1-day or 2-day elephant jungle trek where you can walk with a guide and bathe the elephants along the way. The sanctuary does not allow elephant rides because of the abuse that so many of the elephants in Cambodia are overworked with insufficient food and water for tourist money. This Sanctuary is part of the effort to save elephants.
You can spend a few days at one or both of the beaches that offer more than family living quarters. Kep and Sihanoukville have long been tourist favorites and with the interest in Cambodia now spreading to the west, these locations offer the most modern facilities.
Shopping
There is a duty-free shop in Sihanouk Ville at the beach where you can purchase everything– from Kampot Peppers to handcrafted jewelry.  Silk fabric is sold in yardage packets, t-shirts, clothing, handmade cone hats from palm fronds are especially useful while remarkable oil paintings on silk tapestries are found in the cities in and around Angkor Wat.
Sleeping and Eating
Understanding that the average income and way of life in Cambodia is extremely poor for most of the population, explains why the term "luxury" is relative to the country you visit.
Hotels in Phnom Penh are rated as "High-end, luxury" rooms because they have air conditioning, swimming pools, restaurants on the premises and internet / Wi-Fi access.  The staff is usually well-trained and the rooms are well maintained, clean and include HDTV with remote control.
In Siem Reap, the same classification means that the room is clean, bed linens changed between customers and sometimes have air conditioning as well as mosquito netting over beds.
One of the best places to eat is in the town of Wat Bo across the Siem Reap river from the Old Market and on the road to Banteay Srey temple, called the Butterfly Garden restaurant which serves a variety of both international and local cuisine at reasonable prices.
SaikCh'rouk Cha Kn'yei, a pork dish fried with ginger or served with fried ginger on the side as a vegetable is one of the local recipes that is really good. Lok lak, a chopped beef dish served with dipping sauce made from lime juice and black pepper, lettuce and onion is another one that westerners are comfortable eating. K'damis fresh cooked crab only available in Kampot and Kep – the seaside communities.
Cambodia referred to itself in its application to UNESCO to be considered for global tourism as "The Land of Magic – The Place Where Gods and Kings Build the World". As you tour the temple complex, shop at small markets, have tea with a street vendor and get weighed to help a poor woman make her daily wages, you may find that you return home with an emotional reaction you didn't expect.