Myanmar Tours & Vacations
Myanmar Tours & Vacations
Visiting Myanmar is like opening a long-lost treasure chest from the attic, full of unexpected wonders. Isolated from the rest of the world until recently, it is a land where fables become reality. Images of pagodas piercing the sunset, barefoot monks on dusty lanes, lively markets and crumbling colonial villas have sparked a rush among travelers to see the country before it becomes another globalized tourist trap. And while centuries of tradition are unlikely to disappear overnight, the best advice for Myanmar dreamers is to go there sooner rather than later.
Help Me Plan My Trip
Testimonials What Travellers Say!
4.9 stars based on 202 reviews
Myanmar Tours & Vacations
Total votes:
202
(
202
reviews)
"Superb holiday in Myanmar and Cambodia". I think the aforegoing reviews say it all--I can only reaffirm those reviews. From my first e-mail contact the whole business of organising the holiday was a joy. We provided a skeleton itinerary based on a little research and Exotic
...

World Class Oganization - Treat you like Family We just completed our third trip with Exotic Voyages (2 prior in Vietnam and most recent in Myanmar). Each trip has been beyond our increasing expectations - seamless, well organized, thoughtful and fun. The founding team at Exotic
...

Liam Donohue Boston, Massachusetts, U.S.
"Great Organisation"    We have completed a tour of Myanmar organised by Exotic Voyages. I had read the recommendations on TA prior to booking the tour. They are very prompt with return e mails which I like and appreciate. The tour went as planned. At every location,
...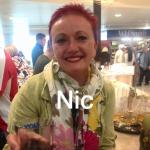 Exotic Voyages -- fantastic trip to Myanmar and Hanoi arranged by Ly I traveled through Myanmar with 2 friends, using Ly of Exotic Voyages Travel Agency. I was hesitant to book through an agency as I usually do independent travel. This trip was the best trip
...

Why Travel to Myanmar Now?
From 1962 to 2011, Burma was ruled by a military dictatorship that oppressed its people, prohibited entry to outsiders, and changed the country's name to Myanmar. Though conflicts between the military and ethnic groups still exist and some areas are off-limits to foreigners, a mood of cautious optimism has been growing steadily. Since the first open elections in 2015, visitors are able to witness and join in the elation of a people experiencing freedom for the first time in their lives. Myanmar travel has prospered ever since.
People and Culture
The Burmese are a graceful yet vivacious people, with some distinctly unusual habits. The men wear skirts (or longyis, to be more exact), the women powder their faces with thanaka (a talcum-type paste made from tree bark), and nearly everyone it seems chews betel nut, which stains the teeth carmine-black. They are extremely hospitable and speak better English than inhabitants of most neighboring countries, due to the country's colonial legacy. Although around 60 per cent of the population are Burmans, the country has a staggering 135 distinct ethnic groups, of which the largest are the Karen, the Shan and the Rakhine.
Where to go in Burma
In most countries, the first place you'd visit would be the capital, but not so in Myanmar. Naypyidaw, the official capital since 2006, is a ghost town of empty boulevards and imposing government buildings. By contrast, the former capital, Yangon, is a delightful mix of colonial mansions, sprawling markets, relaxing parks and sparkling pagodas such as the Shwedagon, Myanmar's main attraction. Besides Yangon, other must-see sites are: Bagan, with thousands of pagodas dotting the plain; Inle Lake with its leg-rowing fishermen; and Mandalay, former capital of the Kingdom of Ava and Myanmar's second-largest city.
For adventurous travelers, however, there are plenty of opportunities to get off the beaten track. At Kyaiktiyo, a golden rock perches precariously over a crag; Kyaing Tong is surrounded by villages of the Wa, Akha and Lahu hilltribes; and Ngapali is a peaceful beach resort on the shores of the Bay of Bengal.
What to do in Myanmar
How to explore Myanmar's mysteries depends on personal taste. For many, the best way is from the deck of a cruise ship on the Irrawaddy River, taking in the spectacular views while sipping an ice-cold cocktail. Others prefer the challenge of hiking, mountain biking or kayaking through unforgettable landscapes. But it takes something special to beat floating over the pagoda-peppered plain of Bagan in a hot-air balloon at dawn.
Sleeping and Eating
A major concern for many visitors to Myanmar is the availability of comfortable hotels and edible food in a country so undeveloped. Yet there's no need to worry. The major cities and towns all boast five-star accommodation and even smaller towns offer adequate lodgings. The country's cuisine is also a revelation, with unusual dishes like lephet thoke (a tea leaf salad) and mohinga (rice noodle and fish soup) to titillate your taste buds. And when you order a simple curry, it usually comes with an array of side dishes, such as pickled vegetables, soup, spicy dips, and, of course, rice.
Shopping
Myanmar is a country of artisans, and with such a diverse ethnic mix the range of products seems endless. The country is famed for its gems—particularly rubies, sapphire and jade—though there are plenty of fakes on sale in markets, so it's best to buy these in government-authorized shops. Other distinctive souvenirs are lacquer-ware, puppets, umbrellas, paintings, Buddha images, wood carvings, tapestries, lotus silk shawls and textiles, particularly those of the various ethnic groups, sold in the form of shoulder bags, jackets or longyis.
The best place to hunt for gifts and souvenirs is in local markets, where you need to bargain to get a good deal. In Yangon, the mother of all markets is the Bogyoke Aung San Market, a vast, sprawling area of over a thousand stalls selling gems, fabrics and tapestries, paintings, lacquer-ware, silverware and all types of handicrafts. This is the best place in the country for a one-stop shopping spree. Mandalay and Bagan both feature small shops that sell handicrafts, textiles and lacquer-ware, and most tours of Inle Lake include visits to workshops where you can watch artisans at work and buy anything from local cheroots to shawls made from the fibre of the lotus root.
When to go on holidays to Myanmar
As a tropical country, Myanmar is hot year-round, but there are significant variations through the year. The dry and cool season, from November to March, brings the most pleasant weather, though this is also high season, which means more crowds at the major attractions and higher rates at hotels. The hot season, from March to May, can be sweltering, and it's best to avoid being out in the midday sun. The rain season, from June to October, is when the countryside looks its best but roads in remote areas can be impassable.
What to read
Here are a few suggestions to whet your appetite for an adventure in Myanmar:
Golden Earth: Travels in Burma (Norman Lewis). Many of Lewis' observations of the country's idiosyncrasies in the 1950s are still true today.
The River of Lost Footsteps (Thant Myint-U). An engaging personal history interwoven with an analysis of the history and politics of this complex land.
The Glass Palace (Amitav Ghosh). Vivid descriptions of Burmese life spanning a century from 1885-1985 in this gripping novel.
The Trouser People (Andrew Marshall). Marshall mixes modern travelogue with the exploits of George Scott, a British adventurer in Burma in the 19th century.
Finding George Orwell in Burma (Emma Larkin). Larkin's quest to follow Orwell's footsteps in Burma reveals some fascinating facts about both the man and the destination.