Thailand Tours & Vacations
Thailand Tours & Vacations
There is no destination in Southeast Asia which draws crowds quite like Thailand. Thailand is famous for its golden riverside temples and palaces, its colorful botanical gardens, and its beautiful beaches and dense forests.  But did you know that many of Thailand's most magical sights and activities are off the beaten path? Visit a temple after hours and immerse yourself in wonder and mystery, or stay at a resort where you can walk, care for, and bathe with elephants. Whatever draws you, get inspired by some of vacation ideas below and tailor them to you!
Help Me Plan My Trip
Testimonials What Travellers Say!
4.9 stars based on 202 reviews
Thailand Tours & Vacations
Total votes:
202
(
202
reviews)
Thai Honeymoon Exotic Voyages helped us plan the perfect honeymoon in Thailand! Our tours and tour guides were all wonderful! Visited April 2018 This review was originally posted on TripAdvisor
...
Jennifer n Vickers Kansas City, Missouri
Honeymoon Adventure in Thailand My now husband and I used Exotic Voyages to plan our honeymoon adventure in Thailand. From start to finish, Linh Nguyen went above and beyond to help us plan our perfect trip. We had an amazing 2 weeks traveling all throughout Thailand.
...
Ash Ted New York City, New York
"Exotic Voyages planned a trip through Thailamd for me" from the first day through to the flight home everything was perfect, from the guide services to the car and drivers to all of the activities and every hotel were perfect, I am 76 years old and
...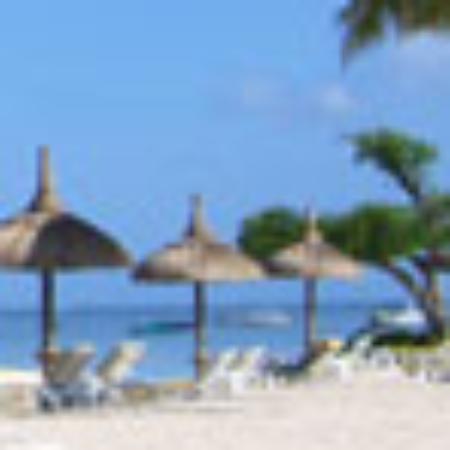 Robin Brown Canyon Lake, California
"Look no more, Exotic Voyages Travel is all you need" Two weeks in Thailand, Cambodia and then Hanoi proved to be without a doubt the most fantastic experience we've ever had. The tours provided were direct, concise and the guides experienced and wonderful. Our Thailand guide
...
Diane S Lancaster, Ohio, United States
So much has been known and said about Thailand, so much so that travellers return to the 'Land of Smiles' year after year. From the modern culture of Bangkok, to the rich culture of Chiang Mai, not forgetting the white, sandy beaches of Phuket, Thailand has it all. There is so much to offer, whether you're looking for relaxation, family time, adventure or romance, you can find it in Thailand.
Thailand has countless things to offer, depending on where you want to go and want to see to see. There's something for everyone.
In Bangkok, visit the Grand Palace. You can see magnificent Thai culture here within the white and gold temples, which give amazing history and religion. Something truly amazing in Bangkok is the long boat on the River Phraya, a great way to soak up the sights, culture and locals. And that's all just in Bangkok alone!
Trek through the jungles of Chiang Mai to see some of Thailand's best wildlife or visit the unique Wot Rong Khun Buddhist temple. The stunning temple looks like it was just plucked from a fairytale. Visit the famed Phi Phi Island, with spectacular views; go snorkeling in Koh Phi Phi, relax on the beaches of Koh Samui, or eat in the best restaurants in Phuket. Thailand has something for everyone, everywhere.
A Country Too Big For One Thailand Tour Packages
There is no possible way to see and visit all the wonderful, exotic, unique and quirky places to be found all over this beautiful kingdom in one Thailand trip – even a visit that lasts more than a month.  Be prepared to be beguiled by this ancient country filled with the grace and charm that is part of the traditional way of the Thai people.
Rooted in the ancient customs of Siam where refinement, courtesy, traditional customs and indebtedness toward parents, teachers and caretakers account for family organization and values.
While Thailand is a Constitutional Monarchy ruled by a military junta in all practical matters, the Royal family is much loved and revered by all the people of Thailand.
Unlike other Asian nations which share a love for football and the karate type arts, Thailand has its own sport which is touted as one of the most difficult and bloody around:  Muay Thai is done with kicks, punches, knees, elbows, and body blows similar in some ways to boxing and in other ways to a free-for-all. This form of fighting developed centuries ago when Thai men were captured by the Burmese army and were forced to fight each other as a prison sport.
When to Go on A Thailand Vacation Packages
The best time to go to areas in the lower elevations such as Phuket or Bangkok is between November and February when both temperature and humidity remains at its best.  In northern areas, such as Chiang Rai and Chiang Mai province, the best time to visit is during the dry season between November and May since Monsoon spans between June and October.
What to Do
The Grand Palace – in Bangkok, this was the main palace for the King of Thailand until 1925 and is now used primarily for ceremonial purposes. It is the location of the royal offices as well as the Emerald Buddha, which is carved from pure Jade and sits in the ordination hall.
Dusit Palace Park–part of the Vimanmek Teak Mansion. It's attributed to the king that reigned from 1868 – 1910 who is the same king that the book, play and movie – "The King and I" – was based on. The king had been educated by a British teacher that made a trip to Europe andbegan transforming his palaces into the styles of European castles and gardens upon his return.
Royal Thai Elephant Museum – part of the complex of buildings in Dusit Palace Park, is the original stables that housed the Royal White Elephants. White Elephants automatically belong only to the royal family.
Siam Niramit  – When you are in need of a break from touring palaces and temple complexes, try to catch the Siam Niramit show.  The show called, the "Journey to the Enchanted Kingdom of Siam", explores the history of Siam. The mythology of its creation uses more than 100 performers in each of its locations. You can catch this show in either Phuket or Bangkok.
Chiang Mai–this city is in the northern part of Thailand and encapsulates the old and new in a most charming way. The Winter Palace, Bhubing Palace, is open to visitors even though the Royal family still uses it for their winter residence and hosts foreign State Visitors as it is one of the most modern palaces in Thailand.
Chiang Mai Zoo – more than just housing land animals common to Asia and Africa, there is a Panda exhibit, the aquarium tunnel with rare fish from Thailand and other parts of Asia and the Aviary.  The zoo also offers the Twilight Zoo as a night attraction. They have excellent tram service for those who wish to spare the walking.
Chiang Mai Night Safari – another great adventure experience for the entire family is part of the Doi Suthep –Pui National Park activities to introduce and educate adults and children on exotic animals – some of which are part of the endangered list. The tourists are taken around in a 50-seat open-air tram. You can feed Hippos and bathe elephants just in case you want direct contact with the animals.
Krabi's Koh Muk and Tham Morakot (Emerald Cave) –the perfect area for nature lovers who wish to swim, dive and view some of the most beautiful corals growing in the Emerald colored waters. At low tide, the Emerald Cave appears for the first time.  Boating is another option to enjoy the island's features and boats are available for rental.
Wat Rong Khun – located in Tambon Pa o Don Chai near Chiang Rai – Chiang Rai is not far from the city of Chiang Mai and if you are in the area, catch the White Buddhist Temple with a golden restroom. It's unlike any other temple you'll ever see.
Shopping
Any of the major metropolitan centers and resort areas have more than enough variety for finding unique objects to take home. Ask what the materials are that are used before buying and confirm that the silks and other natural fibers are from Thailand rather than China.
Sleeping and Eating
Having built up their tourist business over the last 100 years, every resort and major city in Thailand offers the most exclusive and luxurious hotels and international cuisine anywhere.
Below are a few of the native Thai dishes are some that are favorites for western tastes and worthy of trying out when you wish to try traditional native street food.
Tom Yum Gung – Thai coconut milk soup made with shrimp, mushrooms, and kaffir lime leaves.
Panang Gai – is a chicken dish with red curry, coconut cream and kaffir lime leaves
Jim Jum – this is a dish that is actually made at the table by the diners. A large clay pot filled with pork broth is brought to the table followed by an assortment of vegetables and meats on a separate tray. The diners add their favorites to the pot and let it boil while they enjoy each other's company.
Moo Dad Diew – for a great snack at one of the street stalls, look for this deep fried, skewered pork bites served with the Thai chili sauce. It will perk you up and give you a bounce to your step!