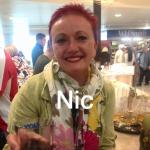 "Great Organisation"   
We have completed a tour of Myanmar organised by Exotic Voyages. I had read the recommendations on TA prior to booking the tour.
They are very prompt with return e mails which I like and appreciate. The tour went as planned. At every location, Mandalay, Bagan, Inle lake and Yangon, the private car and driver were waiting for us at the airport. A very welcome site.
It was quite a demanding tour with not much opportunity for rest but we knew our itinerary – we must be getting old!!
My only disappointment was with a couple of the hotels; Inle Lake and Yangon. I have commented on these separately on TA.
I would definitely use Exotic Voyages for other adventures in SE Asia.
Visited November 2016
This review was originally posted on Trip Advisor
Wolfie16Bolton, England