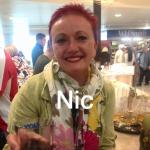 "Great Organisation"   
We have completed a tour of Myanmar organised by Exotic Voyages. I had read the recommendations on TA prior to booking the tour.
They are very prompt with return e mails which I like and appreciate. The tour went as planned. At every location, Mandalay, Bagan, Inle lake and Yangon, the private car and driver were waiting for us at the airport. A very welcome site.
It was quite a demanding tour with not much opportunity for rest but we knew our itinerary – we must be getting old!!
My only disappointment was with a couple of the hotels; Inle Lake and Yangon. I have commented on these separately on TA.
I would definitely use Exotic Voyages for other adventures in SE Asia.
Visited November 2016
This review was originally posted on Trip Advisor
Wolfie16Bolton, England
"Honeymoon Trip to Thailand and Cambodia"   
Our trip was absolutely amazing. One of the best vacations I have ever been on. Andy with exotic voyages did such a great job in helping us plan our trip. He was very attentive throughout the entire process and responded to all of our inquiries promptly. All of our accommodations were phenomenal and all of the tours he suggested were on point. He gave us tips on restaurants and bars near our hotels, and he answered questions we had even during our trip. He even made his best efforts to change the dates of our trip given a last minute change in plans. I will use Zicasso and Exotic Voyages for all future vacations and will recommend them to all of my friends and family.
Visited November 2016
This review was originally posted on Trip Advisor
Sam HamadaniRaleigh, North Carolina
"Cambodia: Phnom Penh, Battambang, and Siem Reap"
Exotic Voyages planned an eight day tour through Cambodia for us. We are an older couple with only one good knee and three good ankles between us, so backpacking and extensive hiking or climbing were out of the question. Mai Phuong found arrangements perfectly suited to us. Our itinerary included Phnom Penh, Battambang, and Siem Reap with travel by car and river boat with private guides and drivers.
We had a bad start out of JFK due to heavy fog out and limited radar due to damage by storm Sandy. This made us a half-day late getting into Phnom Penh, but our guide helped us to revise our itinerary to avoid spending time on changing departure reservations.
Highlights in Phnom Penh included Toul Sleng prison, the Silver Pagoda grounds, (the Royal Palace was closed due to an ASEAN meeting), the National Museum, and dinner with Apsara dancers. We rode to Battambang, stopping to see family silver smith and pottery businesses. We also toured a floating village at Kampong Luong in a small skiff boat. At Battambang, we climbed 360 steps to the Banon Temple, along with several others in and around Battambang.
We traveled from Battambang to Siem Reap via an eight hour trip down the Sangkae River and across the Tonle Sap Lake. This turned into a remarkable adventure on a 40 foot long river boat with just the two of us, our guide, and the two boat operators. The river provided magnificent views of birds, house boats, fishermen, broad marshes, boats with school children, and floating communities. Some of the river passages were so narrow that the tree branches whacked in through the open sides of the boat, but there was plenty of room for us to be safe toward the front of the boat.
In Siem Reap, we toured a foot market and attended cooking school. The temples were breathtaking: Angkor Thom, Ta Prohm, and Angkor Wat.
The November weather was as expected, 85F and humid with brief rainfall each day. We had requested three-star hotels and restaurants serving Cambodian food. The Plantation Resort in Phnom Penh was intimate and lovely, especially the pool. The Battambang Resort had Danish modern rooms in two-unit cabins surrounding a tropical pond. In Siem Reap the hotel Prince d'Angkor is a lovely facility in the midst of the city. All three hotels were just the ticket for tired travelers. The restaurants were clean and the food excellent. There were beautiful Apsara dancers at two of the restaurants in Siem Reap.
Both guides had excellent command of English and were quite knowledgeable. They were very helpful at helping us maneuver over tricky footing and kept the pace at a level we could maintain.
Tom ASalisbury, MA, USA

"Cambodia: Phnom Penh, Siem Reap and Sihanoukville"
Mai Phuong planned an excellent 10 day trip for us in Cambodia. We went to Phnom Penh, Siem Reap and Sihanoukville. Overall the trip was great and the level of service we received from Exotic Voyages was fantastic. We were met by our guide at the airport on arrival and immediately felt at ease and knew we'd be in safe hands. The hotels in Phnom Penh and Siem Reap (Raffles and Heritage) were of an extremely high quality and great value for money. Our tour guide in Phnom Penh also took us from Sihanoukville to the airport and when she came to collect us it was like seeing an old friend. The trip was extremely well planned and we were very impressed that Exotic Voyages took the time to check during our stay that everything was going well. If we were to go on the trip again we probably would not include Sihanoukville on the itinerary as there are better beaches in Thailand but this is not a criticism of Exotic Voyages who had actually advised us to stick to the cultural sights. The team seems genuinely concerned to ensure you have the holiday of a lifetime which is very refreshing. We would highly recommend Exotic Voyages and would be thrilled to travel with them again.
Ben VLondon, UK

"Vietnam and Cambodia"
We were so impressed by the amazing trip that Yen from Exotic Voyages arranged for us. At each airport we were met by a driver and guide, our visas were expedited, and everything was easy and relaxing. The hotels were well-chosen for location and services. The tours we experienced in each location (Hoi An, Siem Reap, the Mekong delta, etc.) were fascinating, personalized, and taught us so much about the culture (we visited herb farmers, coconut farmers, brick makers; we rode bikes through the jungle and through rice paddies; we got to fish from different kinds of boats; the list goes on and on). The guides were wonderful and helpful and funny. Part of our trip was cancelled due to a typhoon, and Yen was so accommodating in rearranging our itinerary for us (and she was dealing with 4 needy adults and 2 needy children, so I give her big props)! We will ALWAYS use Exotic Voyages when we travel to SE Asia! Highly Recommend.
This review was originally posted on Trip Advisor
Amy994San Francisco, California

"Cambodia and Vietnam"
Have just returned from probably the best holiday we have ever experienced. We cannot praise the staff at Exotic Voyages enough. Mai Phuong produced a wonderful itinerary. The arrangements went like clockwork. Guides were waiting at each destination and the transport was first class in air conditioned vehicles, cold water and wipes provided to refresh us after every visit. Visa's were taken care of by the company which made transit through airports quick and efficient. Each Hotel was special in different ways. Nam Bo in Can To was a particular favourite but The Church in Hanoi is great for visiting the old town and buying silk!!!The guides are knowledgable, friendly and enthusiastic. We felt as if we had known them a long time. They tweeked the plans to make sure we saw the important sights. For example the afternoon we should have gone to Angkor Wat the tower was closed for a religious festival so the guide swopped our visits round so we could experience the views the next day. In Saigon a suggestion by our guide to visit the Theatre enabled us to see a fantastic acrobatic show. Highlight of the trip? Too difficult to decide —Halong Bay, Bicycle ride cookery class and foot massage in a Vietnamese house in Hoi An, the beach, the boat trips to the floating markets and villages and the orchard in Can To and Chau Doc not to mention the walk we did around Hanoi coffe with the locals and home brewed beer that our guide treated us to as is the custom. On a more serious note the historical sites we found very interesting and gave us a greater insight into the war. The tunnels and the museums and the school in Phnom Penh that was a prison are powerful sites of interest.
This holiday was a celebration trip for our birthdays and it was a holiday of a lifetime.
I would have no hesitation in recommending Exotic Voyages to anyone who wants to visit Cambodia and Vietnam.
This review was originally posted on Trip Advisor
An602013Manchester, UK

"We really can't thank or recommend them high enough."
My mom and I have just returned from a 3 week trip to Myanmar and Vietnam. We had a wonderful time there. Now really want to say thank you to Exotic Voyages, they helped our trip become so memorable. I had no idea that there were local companies that create such luxury flexible trips in Asia before I worked with Exotic voyages.
My mom is 72 this year and worries about everything, along with a complicated diet, so I decided a private tour is the best choice for us. They really understand our needs, be patient, caring and sensitive as my mom has special demand for accommodations, food, activities. I came across exoticvoyages on an internet search, they seemed meet all our demands and replied so quickly we decided to try them!
We traveled leisurely with the itinerary LA – Yangon – Bagan – Inle Lake – Yangon – Hanoi – Halong – Hanoi – NhaTrang – LA. Mai (our travel expert) suggested us skip Mandalay on this trip due to my mom's health, we didn't want to fly much. She gave very exact and frank advice, never "pushed" us to book but offered impartial advice. When we questioned about skipping Mandalay and was worried about my mom's health, she still explained to me very clearly about pros and cons of Mandalay, allowing us the information to make our own decision but with her local knowledge. This choice was later proved wise as I see many people reviewed Mandalay as touristy, busy and crowded, not what we where looking for.We had a great time in Yangon and Bagan, seeing enough temples and didn't feel sorry for skipping Mandalay.
All our guides were well informed about my mom's diet so she always had "decent" food. However we didn't enjoy the food in Bagan much, just because their strange local flavor, not because lack of preparation just to our tastes. While the dinner at a local house on Inle Lake was fantastic, my mom said she could "survive" a month in Myanmar with this food. JMai suggested us a beach extension in Vietnam, exactly what we wanted. We would travel a lot and need to relax. We had planned to go to Ngapali but as Mai said nice resorts are closed during rainy season, instead she recommended Vietnam beaches and we agreed. As we had to fly through Hanoi on our way to the beach, Mai suggested we consider looking at Halong Bay for an extension again not pushy just her advice, as we may never get to come here together again we took it on board. It was a fantastic suggestion even though it was delayed due too bad weather by one day, Mai was in contact with us and re-arranged everything to be altered to fit our plans. It was well worth the journey such stunning scenery and aboard cruise which was picked specifically to accommodate mom's requirements, the food was amongst the best we have had anywhere never mind just on this trip!!
The hotel recommended for our beach stay was simply incredible and again just what I was looking for. We wanted some luxury on a quiet beach to reflect on our time away together, Mai suggested to us the An Lam Ninh Van Bay just off NhaTrang although this meant taking a flight and short boat trip. It really fit the bill, allowing us time to rest and enjoy the whole trip again whilst sitting around our own pool, having our own butler tending to our every need. It really was the perfect ending to such an incredible trip that I think was made possible to our choice of exotic voyages in the beginning. We really can't thank or recommend them high enough.
This review was originally posted on Trip Advisor
Ddenise903Los Angeles, California
"Fantastic trip"
My husband and I have just returned from 10 days in Vietnam, all arranged by Exotic Voyages.
I would highly recommend them, everything went smoothly and the accommodation was great.
On the one occasion we weren't entirely happy with our room, our guide spoke to the hotel and they upgraded us.
It was a very no-fuss experience, we especially enjoyed the cooking classes, which are also a wonderful chance to chat with the locals.
Would have no hesitation in using them again and recommending Exotic Voyages.
This review was originally posted on Trip Advisor
cash66
"BEAUTIFUL MYANMAR"
My wife and I had a wonderful time visiting Myanmar. Myanmar is a beautiful country and the same can be said for its warm and friendly people. It was surely one of our most memorable sojourns to date. We spent 8 days visiting Mandalay, Bagan, Inle Lake and Yangon and no doubt our best trip to Southeast Asia and our first time using Exotic Voyages. We were always met on time and with great reception at the airport and at all of our hotel pickups. Our tour guides made exceptional choices with regard to our cuisine requirements and delights. Moreover they were friendly, courteous, caring, extremely professional and knowledgeable and always respected our needs and requirements throughout our visit. We cannot say enough about the itinerary Mai Phoung provided for us. It covered our requirements and more! Our hotels selected by Exotic Vogages were clean, quiet, and its locations more than appropriate.
Special kudos to our Mandalay guide, Soe, our Bagan guide, Htay Win who provided us two nice photos, our Inle Lake guide, Suhlaing, and our Yangon guide, Kyaw Lwin. You all did an exceptional job helping us make our Myanmar experience one we will never forget! We highly recommend Exotic Voyages for all of your Southeast Asian vacation requirements! We will definitely use their services again.
Aloha,
Stuart and Junjun Wu-Gurney
Honolulu, Hawaii
StuartHonolulu, Hawaii

"Responsive & Customized Service"
From my first email, through the trip planning stage, and finally during our 12-day tour of Myanmar, I have only great things to say about Exotic Voyages. The trip planning was a back and forth process, but my travel planner made excellent suggestions and then had patience as I modified plans, dates, etc. They arranged visa on arrival, which was pretty seamless and saved me time getting a visa prior to the trip. My guides in Yangon, Bagan and Inle Lake were all very good, professional and friendly, and accomodating to any changes or suggestions we had. It really made our trip to Myanmar worry free, knowing we would be met at the airport, have transport arranged (both ground and air), etc. The guides were able to get my requested room choices at the various hotels, which I'm not sure I would have been able to obtain by myself. Overall, excellent service, and I will use Exotic Voyages again for other tours/trips in SE Asia.
This review was originally posted on Trip Advisor
HurdyGurdeyManSteamboat Springs, Colorado