"Five-Star Customized Tour in Cambodia & Thailand"
I just returned from a two-week trip to Cambodia and Thailand planned by Exotic Voyages. I traveled with two friends (all women) and we were thrilled with the hotels, activities, and local guides that Exotic Voyages booked for us.
I've planned and booked six do-it-yourself international trips on my own over the last ten years, but I was a little overwhelmed with the prospect of planning my first trip to SE Asia. This is the first time I've used an agent, and I am glad we did. From the start, EV was responsive about working with us to design the vacation we wanted. We still maintained control of what activities we engaged in, without the hassle and time commitment of making the logistical arrangements ourselves.
We requested a "fast paced" trip and indicated the types of activities we enjoy (biking, kayaking, etc.) and EV came back with good recommendations. The pace of the trip was what we expected and suitable to our energy level and travel style.
EV arranged for local tour guides in Siem Reap, Cambodia, and Bangkok, and both were exceptional. They accompanied us through all of our activities and provided information on local sites and culture that we could not have gleaned from a guidebook. Our tour also included all transportation to/from airports as well as locally, and this proved to be convenient and comfortable as well.
The hotels that EV selected for us were top notch and exceeded our expectations. They also coordinated with all local activity providers (e.g. cooking class) to accommodate our vegetarian diets.
After having the five-star experience of personalized travel provided by Exotic Voyages, I don't know if I will go back to the DIY approach. I would definitely use this company again for any future travel to SE Asia. Thanks also to our representative, Andy Carroll, who responded quickly and provided valuable insight on the areas we traveled to.
Visited March 2017
This review was originally posted on Trip Advisor
Alexis RaymondSacramento, California

"Vietnam with Exotic Voyages"
After our excellent trip to Myanmar with Exotic Voyages in 2015 we decided to use them again for our March 2017 two week trip to Vietnam. We definitely made the right decision. The itinerary was well planned and worked flawlessly, we had a very enjoyable trip and learnt a lot about the country and its people. We will definitely be visiting again. Thanks very much for a fantastic trip.
Visited March 2017
This review was originally posted on Trip Advisor
TravelNuts247San Antonio, Texas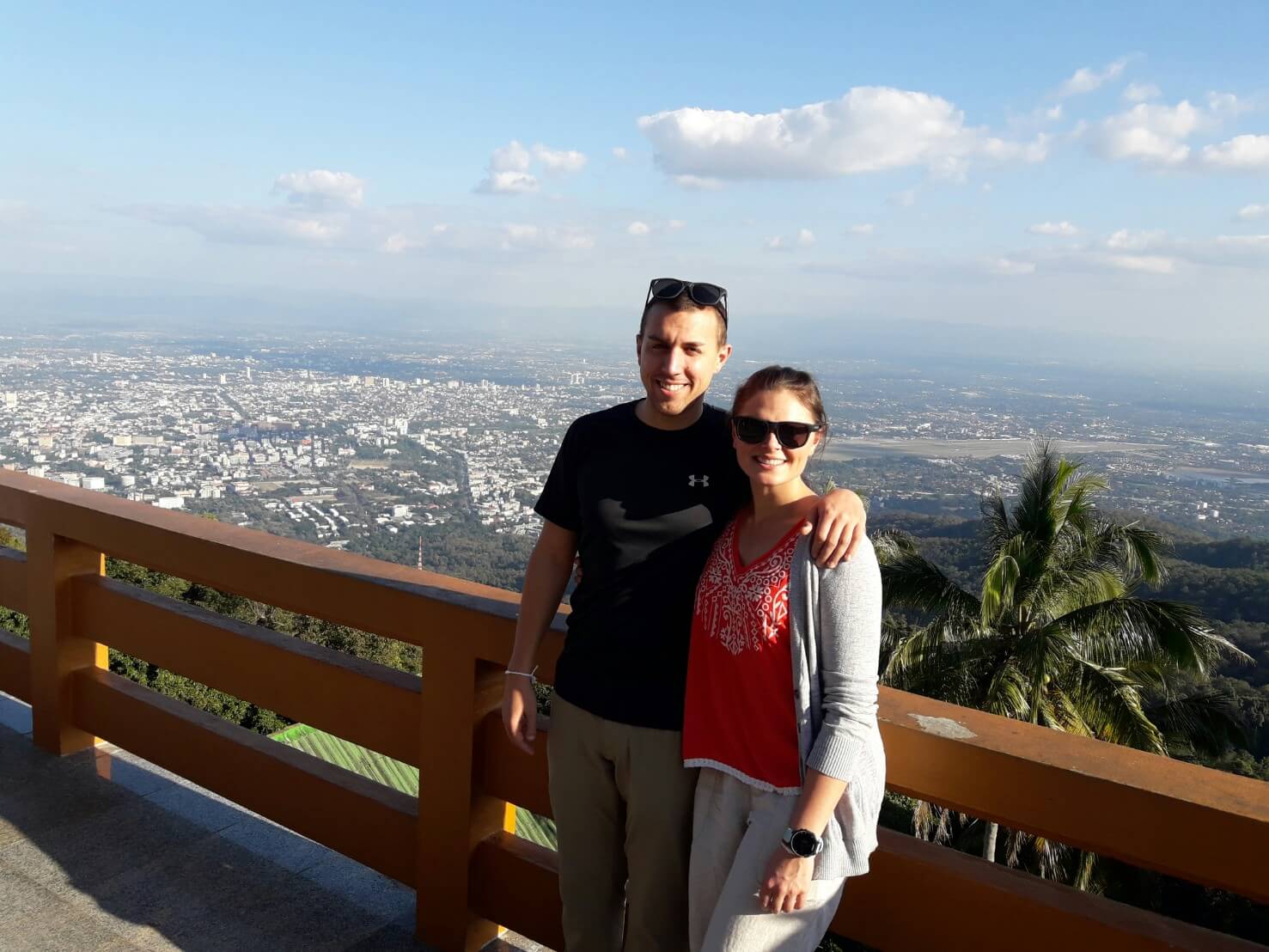 "An AMAZING Honeymoon!"
Working with Exotic Voyages made planning our honeymoon fun and easy! My husband and I had never been to Thailand before, and to be honest didn't really know where to start when it came to planning out honeymoon. After contacting Exotic Voyages, everything was easy from there! They asked what kind of travel we were interested in (adventure, relaxation, luxury, culture, etc) and from there designed an itinerary based on our interests! We had the opportunity to go back and forth until the details were perfect, and we were off!
They also took care of all of our travel once we were in Thailand (transfers to and from the airports, domestic flights, tour pickups, etc) which allowed us to really enjoy every day without worries!
I absolutely recommend Exotic Voyages for anyone who is traveling to Asia for the first time, and I guarantee you will have an outstanding trip!
Visited January 2017
This review was originally posted on Trip Advisor
Emily CanariniDenver, Colorado, US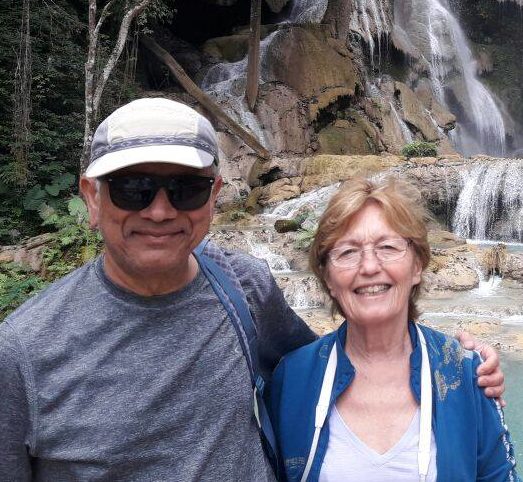 "A month long trip to Thailand, Vietnam, Cambodia, Laos and Myanmar"
This was one of the best trips we have ever taken. Trip itinerary by Exotic Voyages was meticulously planned and flawlessly executed. All hotels we stayed at were top of the line and site seeing arrangements included variety of destinations in each of the countries we visited. All the guides were very knowledgeable and provided insights to the daily life in places we visited. All the restaurants suggested by the guides turned out to be excellent and allowed us to enjoy local food.
The whole trip was enjoyable but most memorable events over time will be…(1) helicopter flight over Angkor Complex in Siem Reap in Cambodia and (2) balloon flight over Bagan valley in Myanmar.
Visited February 2017
This review was originally posted on Trip Advisor
Subhash MundleVoorhees, New Jersey, USA

"Custom Magical Myanmar Trip"
I have always planned my own trips, but this time I used Exotic Voyages to handle our two week trip to Myanmar because I couldn't figure out the domestic flights on my own. I'm really glad I did! Everything went smoothly from the first email to the last taxi drop off at the Yangon airport. I like that I was able to custom tailor my trip to my interests. Nhat Thanh and I went back and forth until I got my itinerary and hotel choices down. We even changed our schedule in Bagan because we decided that we would rather see the sunset from a temple rather than to take the sunset boat cruise. We also asked our tour guide if we could use e-bikes rather than bicycles on our second day. I appreciate that he was flexible enough to alter the schedule when we changed our minds. Although I still plan to do my own trips for most places, I would recommend Exotic Voyages for custom tours in Myanmar.
Visited January 2017
This review was originally posted on Trip Advisor
Danya FurdaColumbus, Ohio, US

"Perfection in Southeast Asia"
My husband and I were thrilled with the wonderful journey to Vietnam and Laos put together for us by Exotic Voyages. Their attention to detail was superior and each leg of the trip went off without a hitch. Guides were helpful and considerate, and details like visas were handled with ease. The hotels they selected were based upon my preferences and were consistently excellent–each one quite different from the others but all very enjoyable to experience. Should I be returning to Southeast Asia again, I would definitely use their services!
Visited January 2017
This review was originally posted on Trip Advisor
RooberNew York, US
"Perfect ~ Thailand Custom Adventure "
I have been wanting to travel to Thailand for years after much research and trying to plan the trip on my own I found Exotic Voyages online and was beyond pleased with the experience. I gave Linh my budget and what I would like to do and she made my trip of a lifetime happen!
Linh went through several rounds of planning my itinerary which included Chiang Mai, Phuket and Krabi with inbound/outbound pit stops in Bangkok.
She arranged a private guide and driver to temples in Chiang Mai where we had a private monk blessing and plenty of time and patience with Jan (our guide), a trip to an elephant camp and amazing accommodations at Banthai Village hotel.
In Phuket she arranged a full day of scuba diving (4 dives including my first night dive) to the phi phi islands with Sea Bees diving center which was the best dive center experience I've had in my 16 years of diving amazing!
In Krabi she recommended The Dive in Ao Nang for more diving which was wonderful as well. She reserved the James Bond island discovery tour which included guided Canoe trip through some caves and a lagoon, James Bond island, lunch & temple with monkeys and the fantastic amari vogue hotel which was incredible.
All drivers, guides and service was so incredible I can't wait to plan my next trip with exotic voyages, really was a trip of a lifetime!
Visited January 2017
This review was originally posted on Trip Advisor
Sara AngeloUS

"Myanmar Dream Adventure Realized"
Perfection……Difficult to attain but highly sought after. But perfection is exactly the term I would use when describing our 3 Week adventure to Myanmar in November 2016 with Exotic Voyages. Our trip took us to Yangon, Sittwe, Mrauk U, Inle Lake, Kalaw, Mandalay and Bagan. During the planning stages of our trip I worked with Thanh who was incredibly responsive and did a great job helping me plan the entire trip. Once we arrived, every aspect of our trip including the Hotels, Guides, Drivers, Ground, River and In-Country Air transportation were so well coordinated, all we literally had to do was show up and enjoy our adventure. Exotic Voyages took care of everything else. Exotic Voyages also unobtrusively continually watched over us throughout our trip. Making sure we arrived at each destination safely and that our guide and/or driver had met us at each stop. Exotic Voyages even alerted us to any flight delays so we didn't have to spend that time sitting at the airport but in much more comfortable surroundings. The guides Exotic Voyages provided at each destination were all Excellent. Professional, Personable and Experienced. Each spoke perfect English and each knew their part of the country very well. Taking us to some places no tourists had ever been before. many of the Guides have even become our friends. We have continued to keep in touch with them via Facebook and Email. So, If you are looking for a Uniquely Personal, 1st Class, Once in a Lifetime experience traveling to Myanmar, Exotic Voyages is for you. I will be using them for all future travel to SE Asia.
Visited November 2016
This review was originally posted on Trip Advisor
Martin Steve SteinSouth Florida, US

"Very smooth trip"
We spent thirteen days in Myanmar, with most of the hotels, guides, internal flights and transfers arranged by Exotic. I've tended not to use travel agents before as I am happy enough planning my own trips but we were moving around quite a bit and this certainly made life a lot easier in terms of tying up loose ends in terms of transfers etc. Everything worked absolutely seamlessly and the guides and drivers supplied were of a uniformly high quality.
I did my own back of the envelope calculation of what it would have cost us to book everything ourselves and I don't think that we paid much above that to have Exotic make the arrangements for us (I'm assuming that this is because they are able to access better hotel rates than we can, so their profit comes there). I would certainly use them again.
My one small criticism (which was easily rectified on request) is that they tended to be very overly cautious about arranging airport transfer times – I changed several of these on the first draft of our itinerary and several were then adjusted again by local guides (with the much later pick ups still allowing for comfortable check in times). There is not a lot to do in the average small Myanmar airport – you don't want to be spending more time there than necessary.
Visited December 2016
This review was originally posted on Trip Advisor
Shelley SaldonWhitstable, United Kingdom

"Two weeks in SE Asia"
My wife and I planned to visit Vietnam many times but always postponed until we bought a package 6 day trip to North Vietnam from Exotic Voyages at a charity auction in Tennessee. We stayed with and extended our trip by 10 more days and are happy we did. It turned out to be one of the most amazing vacations of our lives. Exotic Voyages and our account representative Bui Ly delivered all we asked and hope for, and much more. We stayed in 5 star hotels but shared experiences with many backpackers and budget travelers and all agreed it was a great value and sights and experiences not to be missed.
Visited December 2016
This review was originally posted on Trip Advisor
John MasonNashville, Tennessee, US