"An Amazing Seven Weeks in SE Asia"
This trip of a lifetime was made perfect by Andy and Bui Ly of Exotic Voyages. I had a rough outline of places and sights we wanted to visit and see, but they put it all together and not one minute detail was forgotten. Every time we arrived in a new place, we were met by a guide and driver, starting in Myanmar with Jen, Nang Khin, Thinn Myo, and Son Mayo. Thanks also to Pong and Kee Lee in Thailand, Linn in Laos, Ky, Phu, Minh, and Tri in Vietnam, and Channak, Sophy and York in Cambodia.
Some of the many outstanding experiences were the Shwedagon Pagoda in Yangon, the picnic in the bamboo forest at Inle Lake, the sunrise balloon ride over Bagan, the cooking schools in Thailand, Hoi An and Hue in Vietnam, and of course the day as owner of an elephant in Chang Mai. Angkor Wat and Angkor Thom excursions were followed by a picnic and massage in a forest. Halong Bay and the Float House on the River Kwai were other exceptional experiences. All of our accommodations were exceptional, and we did in fact feel like VIP Ten Plus clients! The Jahan cruise on the Mekong, and the beach stays at Ngapali, Song Saa, and Phuket were delightful interludes during a very packed itinerary. We had many amazing meals, but the best was our experience at Raffles in Phnom Penh where we were served a five course meal which was out of this world.
Thanks again to Andy and Bui Ly, and particularly for taking the time on a Sunday to have coffee with Ellen and I in Hanoi. Truly, Exotic Voyages and their staff go above and beyond in many ways.
Visited March 2017
This review was originally posted on Trip Advisor
BarbaraCanada
"Professional and well organised"
Was introduced to this company by a friend. I had them organise my travel in Myanmar for my wife and myself. From the first email to the date we flew, communication was excellent. Their guides in every city were excellent. Punctual, spoke good English. Pick up / drop off at airports was seamless. Great knowledge of all the sites. Excellent value for money. I would recommend them without any hesitation. Linh was an outstanding agent. Thank you for a memorable visit to Myanmar.
Visited May 2017
This review was originally posted on Trip Advisor
TerryCanada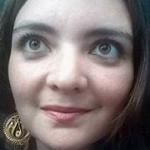 "Stress free and amazing travel"
I traveled with my family and we had a great vacation. Everything went as planned, they did a great selection of places to stay, eat, tours and places. It took a lot of stress from planning and running, that we managed to see Vietnam, Luang Prabang and Siem Reap without feeling exhausted, in a hurry or overwhelmed. They also picked great activities to do for a family vacation.
Visited April 2017
This review was originally posted on Trip Advisor
Tania LMexico
"Look no more, Exotic Voyages Travel is all you need"
Two weeks in Thailand, Cambodia and then Hanoi proved to be without a doubt the most fantastic experience we've ever had. The tours provided were direct, concise and the guides experienced and wonderful. Our Thailand guide and driver became more like family than tour guides. Their knowledge of Thailand was extensive, the sites we saw impeccable and the food and lodging was absolutely outstanding. We were cared for 100% and never felt alone or out of touch in a strange country. Cambodia was only three days, but the palace, killing fields and Siem Riep with Angkor Wat were beyond magnificent.
Our trip to Hanoi included a small tour of the old city, and then an overnight boat trip to Halong Bay. This was truly one of the seven wonders of the world and the ship was spectacular, safe and clean.
If you get a chance book with Exotic Voyages, they are truly the best at what they do. Mai Phuong and Linh Nguyen took meticulous care of details and costs and got back to me in a timely fashion to every question I had, which in itself was a feat. We are beyond 100% happy with this company and their people.
Visited March 2017
This review was originally posted on Trip Advisor
Diane SLancaster, Ohio, United States
"Amazing travel consulting company"
I write this review the morning after returning from a fantastic and highly memorable 12 day / 11 night trip to Vietnam and Cambodia planned and supported by Exotic Voyages. I was incredibly impressed by this company. I would use them again, and plan to recommend them to all of my friends and family. So what made the experience great? Let me count the ways…
1. Trip Planning & Communication: I was matched with a travel planner named Andy, a British ex-pat who has been living in Vietnam for over 10 years. He was a fabulous travel consultant, and spent considerable time helping me fine tune my itinerary (over the course of 4-5 weeks) before I ever made a down payment. Even after I placed my deposit, he continued to be prompt and helpful with the various follow-up questions that I peppered him with in the months leading up to the trip. A few weeks before departure, he sent over Exotic Voyage's Country Guides for Vietnam and Cambodia, which were extremely helpful in setting our expectations for things like cultural no-no's, tipping norms, how to avoid gastro/intestinal issues, etc. This trip was a birthday gift for my wife, and Andy was instrumental in helping me set up some "Easter Egg" surprises along the way, such as a romantic candle light dinner upon arrival to our hotel on the day of my wife's birthday. The staff at the hotel knew it was her birthday and greeted us with a dessert and song, followed by a complimentary upgrade to the royal suite. After we freshened up in the room, we walked back to the beautiful infinity pool where they staff had rapidly set up a romantic candle night table for us to enjoy a fantastic dinner. I could never have coordinated this without Andy's help!
2. Travel Logistics: Exotic Voyages was completely on-top of managing all logistics for our trip. We arrived in Hanoi and within 3 minutes of disembarking found someone holding a sign with our names to assist with our entry visas. From there, we met our local guide and driver, and traveled in a nice Toyota SUV to our hotel. As we moved around the country, we always had high quality drivers, vehicles, and guides (more on the guides below) who were always on time and made is feel completely safe. We had 3 domestic flights during our trip, and in 2 cases our flights were delayed 24 hrs before we left for the airport. Exotic Voyages monitored out flights, identified the delays, and worked with our guides to ensure we would get to the airport at the right time for drop-off / pick-up. Whenever possible, our guides would walk us into the airport an assist with ticketing and to ensure we were all set. It was always easy to find our guides at the airport, as they had custom signs with Exotic Voyage's branding on them.
3. Local Guides: One of the most important elements of your trip is the quality of the local guides you are matched with. You spend anywhere from 5-10 hours a day with your guides, and in our case had several 3+ hour car rides together. If you don't have awesome guides, you will feel it. We did not have that problem. We shook hands with our guides when we met them, and by the time we left them were giving them hugs. They truly became friends AND guides during our short time together. I can't stress enough how impressed we were by these guides (shout outs to Thanh, Sarah, and Ran!). Exotic Voyages proved to me they have the ability to consistently deliver exceptionally good guides. I can emphasize the importance of this enough.
4. Experiences: All of the activities Exotic Voyages recommended were great, and a handful were truly exceptional. I'll discuss these more below, but there were 3-4 activities that EV booked for us where we were the only westerners / tourists around. As SE Asia becomes more saturated with visitors, I believe it's critical to work with a travel company that can help you still find those magical experiences away from the crowd. EV totally delivered here, and we would never have been able to find or plan these activities without them.
What were the most enjoyable or memorable parts of your trip?
As noted above, there were 3 special activities that EV helped to coordinate that really made an impression on my wife and I.
1) In the city of Hue, after visiting the ancient capital of the Nguyen dynasty, we drove through windy, narrow streets to the house of an ancient Mandarin (member of the royal court). We met the owner of the home, whose great grandfather had been a Mandarin, and he gave us a tour of the grounds (which featured multiple open-air buildings) and told us about how each was deliberately designed according to Fung Shui principles. Then, we had a private lunch in the guest house with delicious food and selection of beer and BOTTLES of wine of our choice, all already paid for by our Exotic Voyages package.
2) In Siem Reap, Cambodia, after visiting Angkor Wat and surrounding temples, we drove about 20 minutes into the country where we went down a very long, very bumpy dirt road (our driver actually missed it the first time) until we reached a hidden Buddhist temple. We had an amazing foot massage and delicious picnic lunch in the shade of tall trees outside the temple, which we then explored after lunch. There weren't any other tourists around for miles. Truly a magical and memorable experience. One of my lasting memories will be lying on the picnic blanket looking up into the trees and listening to them rustle in the wind with complete quiet all around.
3) Also in Siem Reap, we ventured deep into the country side by boat to visit a bird sanctuary. We passed through a floating village, which is home to some of Cambodia's poorest (and friendliest) residents, and changed from our transit boat to a tiny fishing boat with local villager guides (our main guide stayed with us as well). We then ventured deep into the bird sanctuary, where we saw thousands of sea birds including pelicans, storks, herons, and many other varieties I can't name. As we rode through the marsh, our boat would send birds into flight from the surrounding reeds and we saw huge flocks take flight. In the middle of the marsh, we disembarked to climb a bamboo-and-rope ladder / staircase built by the villagers to reach a small platform at the top of a large tree (harrowing, but fun for us). Once on top of the tree, we were treated to beautiful 360 views of the sanctuary, along with a telescope to view the bird's breeding grounds. As we headed back to town, we saw hundreds of birds swirling around thermal air columns, at one point passing right over our heads.
Visited March 2017
This review was originally posted on Trip Advisor
Brenton SellatiFramingham, Massachusetts, US

"Five-Star Customized Tour in Cambodia & Thailand"
I just returned from a two-week trip to Cambodia and Thailand planned by Exotic Voyages. I traveled with two friends (all women) and we were thrilled with the hotels, activities, and local guides that Exotic Voyages booked for us.
I've planned and booked six do-it-yourself international trips on my own over the last ten years, but I was a little overwhelmed with the prospect of planning my first trip to SE Asia. This is the first time I've used an agent, and I am glad we did. From the start, EV was responsive about working with us to design the vacation we wanted. We still maintained control of what activities we engaged in, without the hassle and time commitment of making the logistical arrangements ourselves.
We requested a "fast paced" trip and indicated the types of activities we enjoy (biking, kayaking, etc.) and EV came back with good recommendations. The pace of the trip was what we expected and suitable to our energy level and travel style.
EV arranged for local tour guides in Siem Reap, Cambodia, and Bangkok, and both were exceptional. They accompanied us through all of our activities and provided information on local sites and culture that we could not have gleaned from a guidebook. Our tour also included all transportation to/from airports as well as locally, and this proved to be convenient and comfortable as well.
The hotels that EV selected for us were top notch and exceeded our expectations. They also coordinated with all local activity providers (e.g. cooking class) to accommodate our vegetarian diets.
After having the five-star experience of personalized travel provided by Exotic Voyages, I don't know if I will go back to the DIY approach. I would definitely use this company again for any future travel to SE Asia. Thanks also to our representative, Andy Carroll, who responded quickly and provided valuable insight on the areas we traveled to.
Visited March 2017
This review was originally posted on Trip Advisor
Alexis RaymondSacramento, California

"Vietnam with Exotic Voyages"
After our excellent trip to Myanmar with Exotic Voyages in 2015 we decided to use them again for our March 2017 two week trip to Vietnam. We definitely made the right decision. The itinerary was well planned and worked flawlessly, we had a very enjoyable trip and learnt a lot about the country and its people. We will definitely be visiting again. Thanks very much for a fantastic trip.
Visited March 2017
This review was originally posted on Trip Advisor
TravelNuts247San Antonio, Texas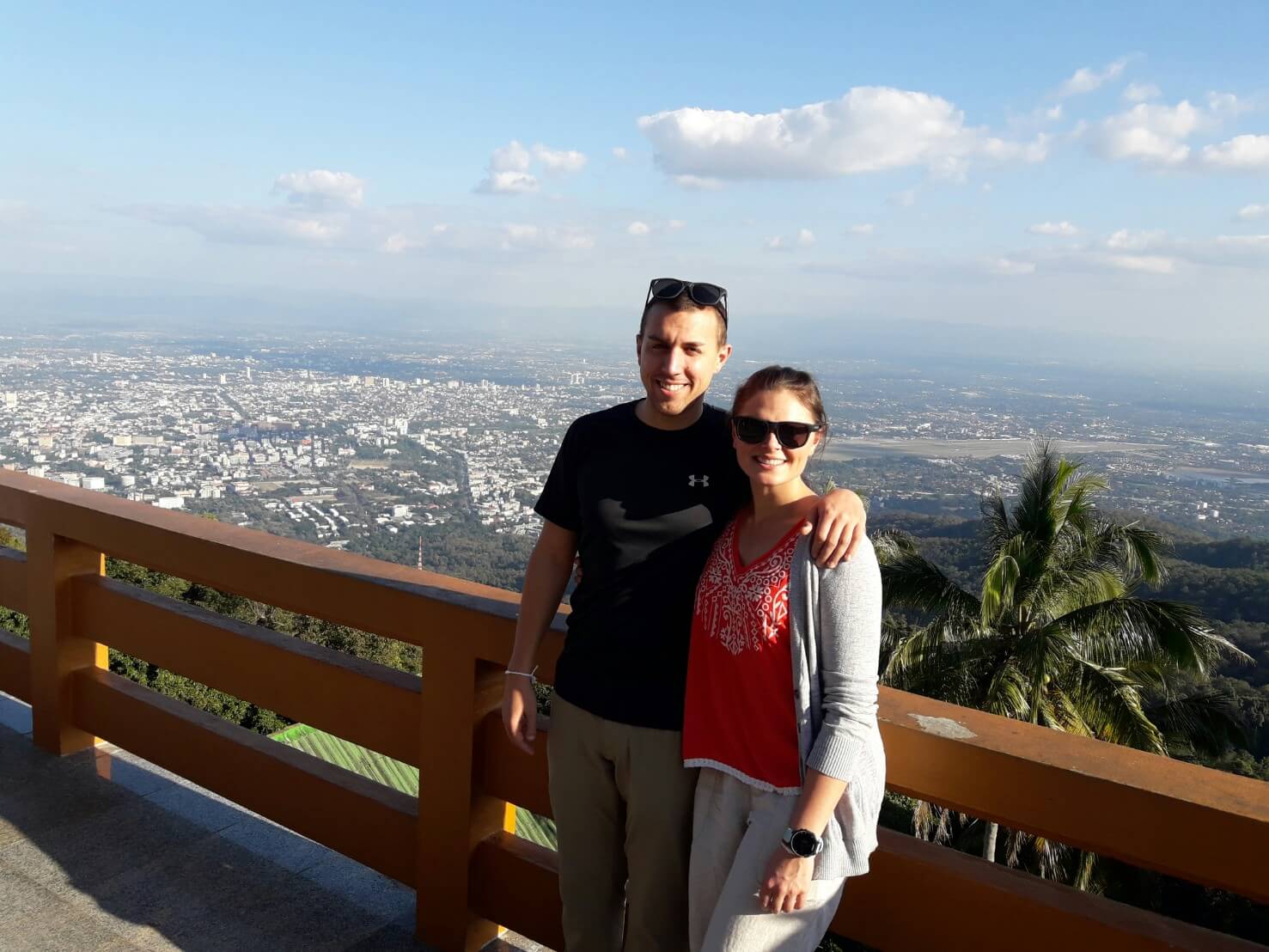 "An AMAZING Honeymoon!"
Working with Exotic Voyages made planning our honeymoon fun and easy! My husband and I had never been to Thailand before, and to be honest didn't really know where to start when it came to planning out honeymoon. After contacting Exotic Voyages, everything was easy from there! They asked what kind of travel we were interested in (adventure, relaxation, luxury, culture, etc) and from there designed an itinerary based on our interests! We had the opportunity to go back and forth until the details were perfect, and we were off!
They also took care of all of our travel once we were in Thailand (transfers to and from the airports, domestic flights, tour pickups, etc) which allowed us to really enjoy every day without worries!
I absolutely recommend Exotic Voyages for anyone who is traveling to Asia for the first time, and I guarantee you will have an outstanding trip!
Visited January 2017
This review was originally posted on Trip Advisor
Emily CanariniDenver, Colorado, US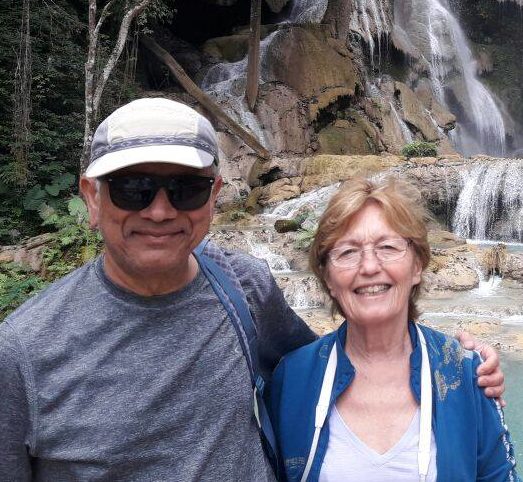 "A month long trip to Thailand, Vietnam, Cambodia, Laos and Myanmar"
This was one of the best trips we have ever taken. Trip itinerary by Exotic Voyages was meticulously planned and flawlessly executed. All hotels we stayed at were top of the line and site seeing arrangements included variety of destinations in each of the countries we visited. All the guides were very knowledgeable and provided insights to the daily life in places we visited. All the restaurants suggested by the guides turned out to be excellent and allowed us to enjoy local food.
The whole trip was enjoyable but most memorable events over time will be…(1) helicopter flight over Angkor Complex in Siem Reap in Cambodia and (2) balloon flight over Bagan valley in Myanmar.
Visited February 2017
This review was originally posted on Trip Advisor
Subhash MundleVoorhees, New Jersey, USA

"Custom Magical Myanmar Trip"
I have always planned my own trips, but this time I used Exotic Voyages to handle our two week trip to Myanmar because I couldn't figure out the domestic flights on my own. I'm really glad I did! Everything went smoothly from the first email to the last taxi drop off at the Yangon airport. I like that I was able to custom tailor my trip to my interests. Nhat Thanh and I went back and forth until I got my itinerary and hotel choices down. We even changed our schedule in Bagan because we decided that we would rather see the sunset from a temple rather than to take the sunset boat cruise. We also asked our tour guide if we could use e-bikes rather than bicycles on our second day. I appreciate that he was flexible enough to alter the schedule when we changed our minds. Although I still plan to do my own trips for most places, I would recommend Exotic Voyages for custom tours in Myanmar.
Visited January 2017
This review was originally posted on Trip Advisor
Danya FurdaColumbus, Ohio, US