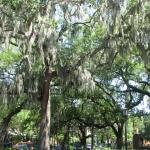 20 Day SE Asia AMAZING tour
We toured Chiang Mai, Thailand, Luang Prabang, Laos, Siem Reap, Cambodia and HaLong Bay, Vietnam.
Absolutely amazing trip, start to finish. Tented camp, private dinner under the stars, private picnic lunch at secluded ruins with foot massages, day with elephants at a real elephant rescue facility, private cooking class, lantern festival, private monks blessings. Incredible hotels and excellent guides. Take a look at our other reviews to see the places Exotic Voyages booked us for. I would use this agency again in a heartbeat.
Visited Jan 2018
This review was originally posted on TripAdvisor
Ruths4Edwards, Il