Private Laos Tour Packages
Private Laos Tour Packages
Visiting Laos is like stepping into a landscape created for a fairy-tale where mythical pink dolphins herd fish into the nets for poor fishermen only to fade into the misty shower of a cascading bank of water that folds itself into a dark pool beneath a jungle canopy.  Images of imaginary battles fought against spirit lords canvas the dungeon-like walls of a river cave snaking under moss-padded footpaths, tropical sunlight illuminating muddy floors, gliding down the mighty Mekong in a slow boat cry out to the jaded tourist heart promising a land of primitive statues and stupas.
Help Me Plan My Trip
Testimonials What Travellers Say!
4.9 stars based on 157 reviews
Private Laos Tour Packages
Total votes:
157
(
157
reviews)
"Wonderful trip to Cambodia, Laos, and Thailand!" This was our first time working with Exotic Voyages, and it was a complete success! The entire trip ran like clockwork. There was always a knowledgeable, kind guide waiting to meet us at the airport, the accommodations were beautiful (and
...

Mellisa M Hoboken, New Jersey
Great trip to Vietnam, Laos and Cambodia My sister and I just returned from a 3 week tour of Vietnam, Laos and Cambodia, planned by Exotic Voyages. Everything went very smoothly. MP put together a great itinerary that allowed us to see the highlights in 3
...
Yvonne H Mission Hills, Kansas
"A month long trip to Thailand, Vietnam, Cambodia, Laos and Myanmar" This was one of the best trips we have ever taken. Trip itinerary by Exotic Voyages was meticulously planned and flawlessly executed. All hotels we stayed at were top of the line and site seeing
...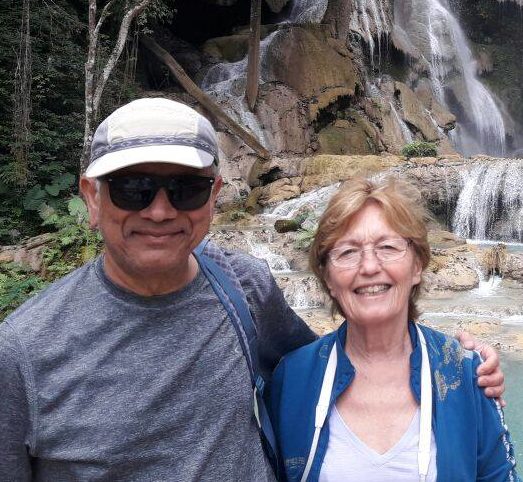 Subhash Mundle Voorhees, New Jersey, USA
The most memorable trip We arrived safely back in the UK yesterday morning after a really good trip so thank you for all your help in planning it. Everything went well with being met at the airports (the only problem being that the flight was delayed by
...