We provide tailor made private tour packages to Southeast Asia and the Far East. By filling up this form, you help us better understand your needs and wants in order to create an itinerary that matches you.
As Seen On

Allowing professionals(Exotic Voyages) to take your interests into account to create a plan for you (including accommodations and travel) can alleviate a lot of the stress planning a big trip abroad can bring.- Courtney Cox, Editor at Destination I Do
Exotic Voyages, a high-end tour operator specializing in off-the-beaten track voyage from Southeast Asia to Sri Lanka and the Maldives.- Lisa Cheng, Travel + Leisure
What Our Customers Say
"Perfect ~ Thailand Custom Adventure"
All drivers, guides and service was so incredible I can't wait to plan my next trip with exotic voyages, really was a trip of a lifetime!
Sara Angelo New York, U.S
"A month long trip to Thailand, Vietnam, Cambodia, Laos and Myanmar"
This was one of the best trips we have ever taken. Trip itinerary by Exotic Voyages was meticulously planned and flawlessly executed.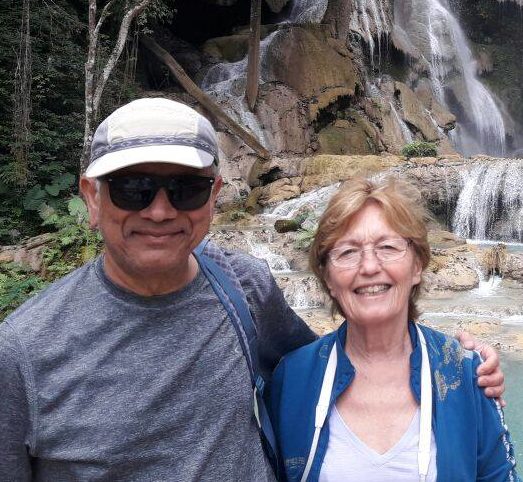 Subhash Mundle Voorhees, New Jersey
"Great service all-around!"
I did a lot on which tour agency I should choose for our 5 days in Myanmar. I narrowed it down to 4 agencies that were communicative and had lower prices. In the end, I went with Exotic Voyages because their pricing was the lowest and they were the most communicative (most responsive, fastest over email). I am very happy with my choice.
Jennifer W San Francisco, California
FAQs
After submitting the design trip form, you will receive an email to confirm that we have received your request. One of travel consultant will be working on your request and get back to you within 24 business hours. She might be reaching out sooner if she needs further details from you.
There are several reasons why you should choose Exotic Voyages over US/European based travel agency:
First, most US/European based travel agency only act as middle man and subcontract their clients to local agencies like us. They rely on local tour operator to run the operation at the destinations.
Dealing with Exotic Voyages means you work directly with local travel experts who have lived and traveled extensively throughout the region.
We have our own operation offices in all of our destinations which allow us to make sure everything run smoothly on the ground and react quickly should there be any issue.
Our customers love us, you can see what they say about our services. The press loves us as well, we have been featured in many trusted publications. You also can learn more about the story of Exotic Voyages and the people behind the brand.
We are a fully licensed travel operator with an endless passion to introduce our destinations to travelers. We want you to have the best experiences and we work hard to achieve that.
No, you do not have to pay anything. Our tailor made service is free to use and you will only have to pay if you decide to book a tour package with us.
© 2017 Exotic Voyages. All copyrights reserved. Tour Operator License & Travel License is 01-448/2011/TCDL-GPLLHQT.
TOP